EVERY SECOND WEDNESDAY MONTHLY MEETINGS
2006 ARTIST DEMONSTRATORS
______________________________________________________
JANUARY 11, 2006-oils
MARTHA COWAN



______________________________________________________
FEBRUARY 8, 2006-acrylics
DORY GRADE



http://www.dorygrade.com
______________________________________________________
MARCH 8, 2006-watercolor
TOM FONG



______________________________________________________

APRIL 12, 2006 - watercolor
JOANN FORMIA



http://www.joannformia.com
______________________________________________________
MAY 10, 2006 - oils
SUSAN SPRIGG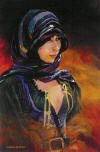 http://www.sprigginstituteoffineart.com
______________________________________________________
JUNE 14, 2006 - watercolor
DON O'NEILL



http://dononeillgallery.tripod.com
______________________________________________________
JULY 12, 2006 - DYNAMIC FIGURE GESTURE
JUSTINE LIMPUS PARISH



http://www.home.earthlink.net/~parishjt/
______________________________________________________
AUGUST 9, 2006 - OILS
DAVID FAIRRINGTON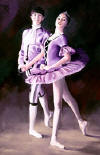 http://fairrington.home.mindspring.com/index.html
______________________________________________________
SEPTEMBER 13, 2006 - WATERCOLOR
FEALING LIN



http://www.fealingwatercolor.com/index.html
______________________________________________________
OCTOBER 11, 2006 - WATERCOLOR ON CANVAS
JUDY WEBBER



http://artbox4.tripod.com/GALLERY3.html
______________________________________________________
NOVEMBER 8, 2006 - PASTELS
FRANCES HOLLINGER FRASER



______________________________________________________
DECEMBER 13, 2006-WATERMEDIA
AL SETTON



______________________________________________________


ASSOCIATED ARTISTS OF THE INLAND EMPIRE
Monthly Master Artist Demonstration
SECOND WEDNESDAY OF EACH MONTH
9:30-11:30 a.m.
The public is welcome!
Donation of $3 is accepted for non-members.

MONTHLY MEETING LOCATION
as of JUNE 8, 2005!
Goldy S. Lewis Community Center
at Rancho Cucamonga Central Park
11200 Baseline Road
Rancho Cucamonga, California



Northwest Corner of Baseline and Milliken
For more information on location and maps, click this link.